Decor & Set for Your Wedding Day
With ample and highly flexible space for any size wedding as well as the help of our professional wedding specialist, you're assured that your shining event is memorable.
It is the extra touches that often make the largest impression, and our catering and culinary professionals aim to please. From table settings, to specialty linens and chair covers, to floral displays and everything in between, we can design an environment that showcases your unique style and makes an unapologetic statement that this is no ordinary event.
Sheraton Chicago Grand Ballroom
The Sheraton Grand Chicago possesses the largest hotel ballroom in the Midwest with 40,000 square feet of flexible space to accommodate wedding receptions from 75 to 1,000 guests. The room's contemporary design, accented with wood details, tall 22' ceilings and neutral colors offer you unlimited opportunities to create the wedding of your dreams.
Ballroom Promenade
The Ballroom Promenade is the perfect complement to the Ballroom. Complete with built-in bars, it can be used during the first hour of your event for cocktails hors d'oeuvres. Stunning crystal chandeliers and floor-to-ceiling windows with breathtaking views of the Chicago River and Lake Michigan light up the room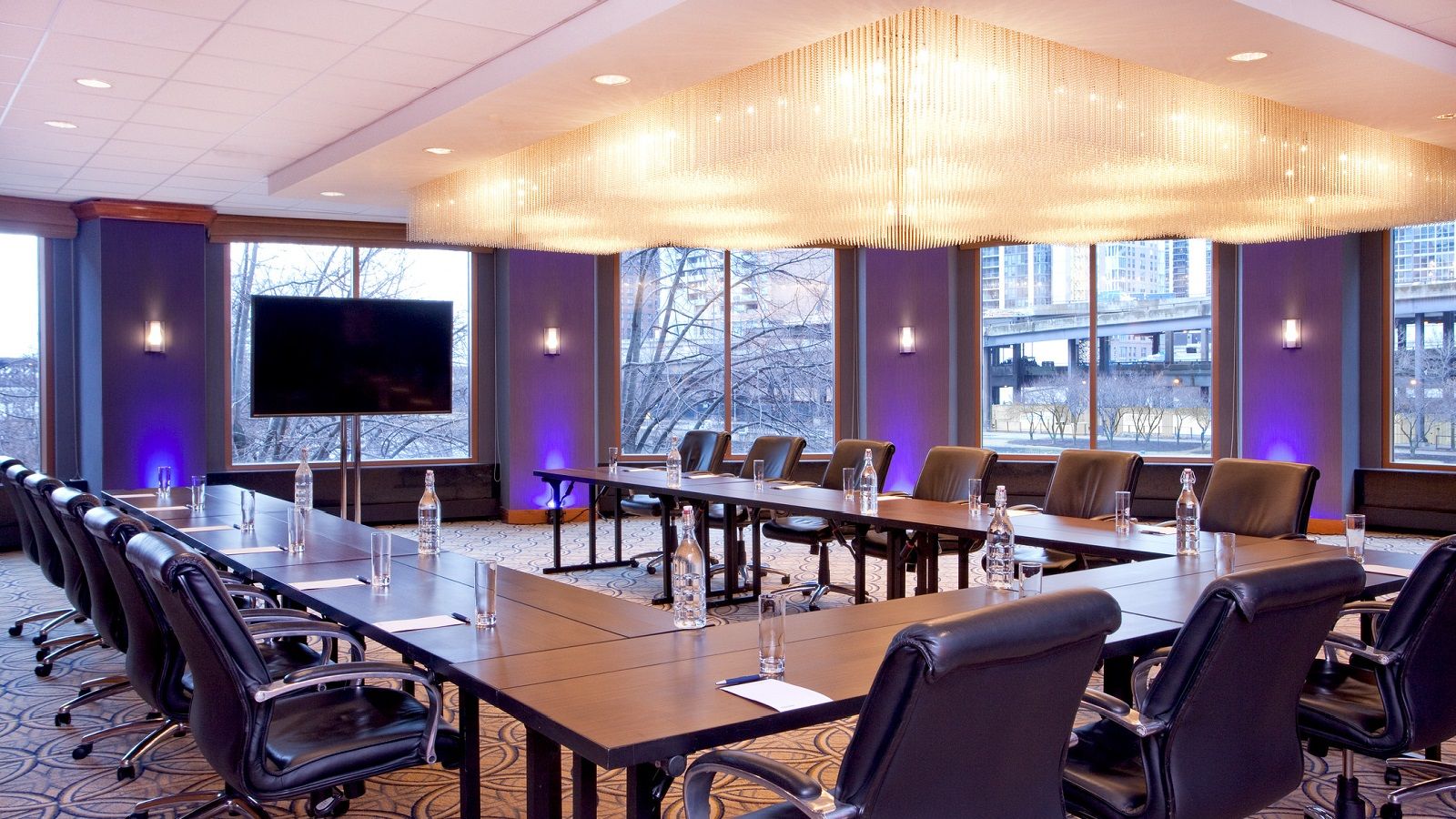 Mayfair Room
The Mayfair Room is conveniently located one level below the lobby and can accommodate up to 75 guests for dinner or up to 150 guests for a cocktail reception. This room features a distinctive chandelier ceiling with matching wall sconces and several large windows, which provide an extraordinary view of the Chicago River and Lake Michigan, and give the room an air of elegance.
River Esplanade
As a unique alternative, host your cocktail reception outdoors overlooking the magnificent views of the Chicago River and the Nicholas J. Melas Centennial Fountain (weather permitting).