Get to Know Our Venue Space
The Sheraton Grand Chicago hotel presents the finest convention and exhibit facilities available. Natural light fills elegant function rooms situated on four above-ground levels. The carefully planned layout provides efficient traffic flow for the largest of groups. Facility design assures privacy and offers quick access to guest rooms and public areas.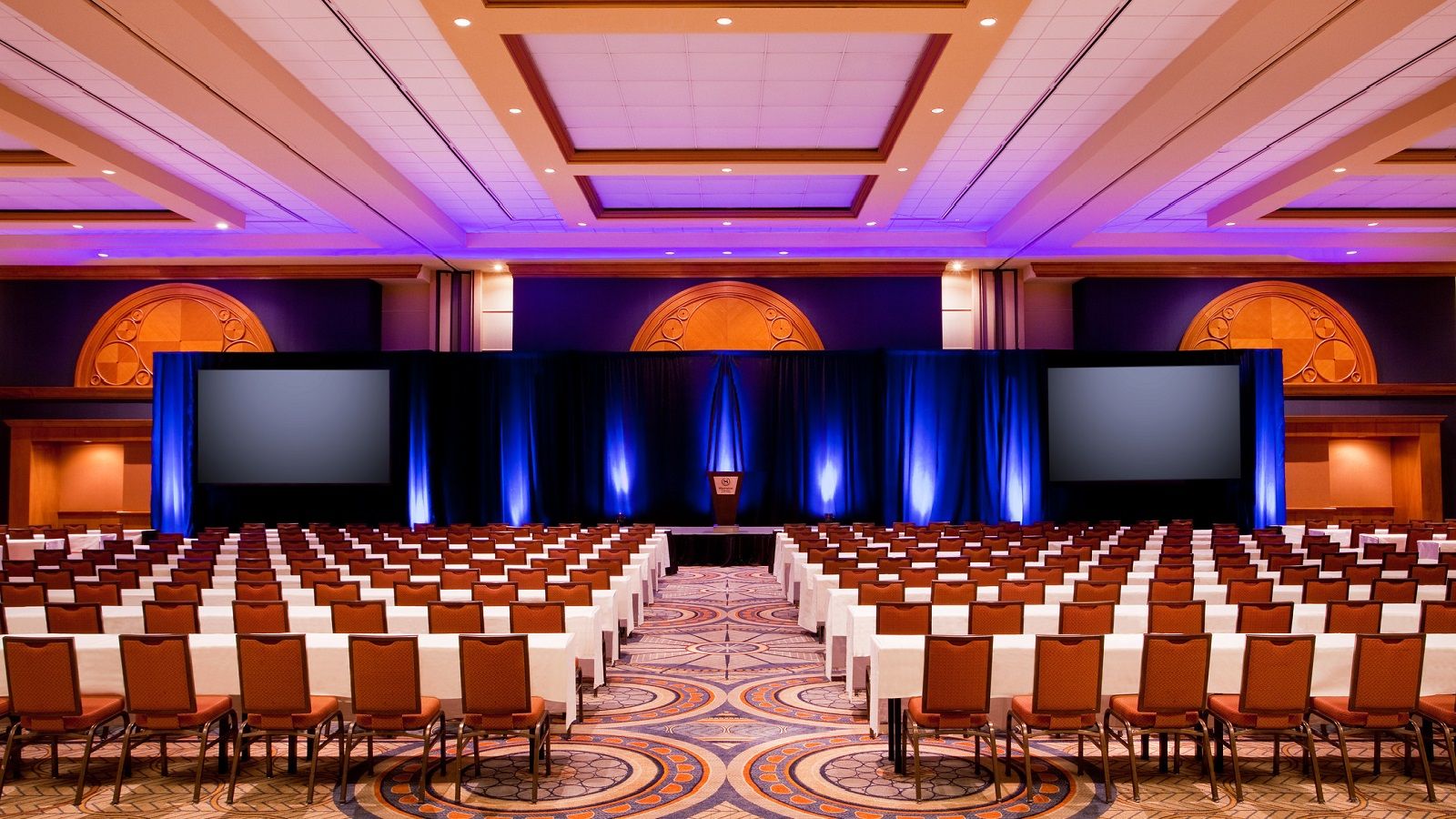 Sheraton Grand Chicago Ballroom
The Sheraton Grand Chicago features the largest hotel ballroom in the Midwest with 40,000 square fteet of column-free space, complemented by the 13,000 square foot Ballroom Promenade.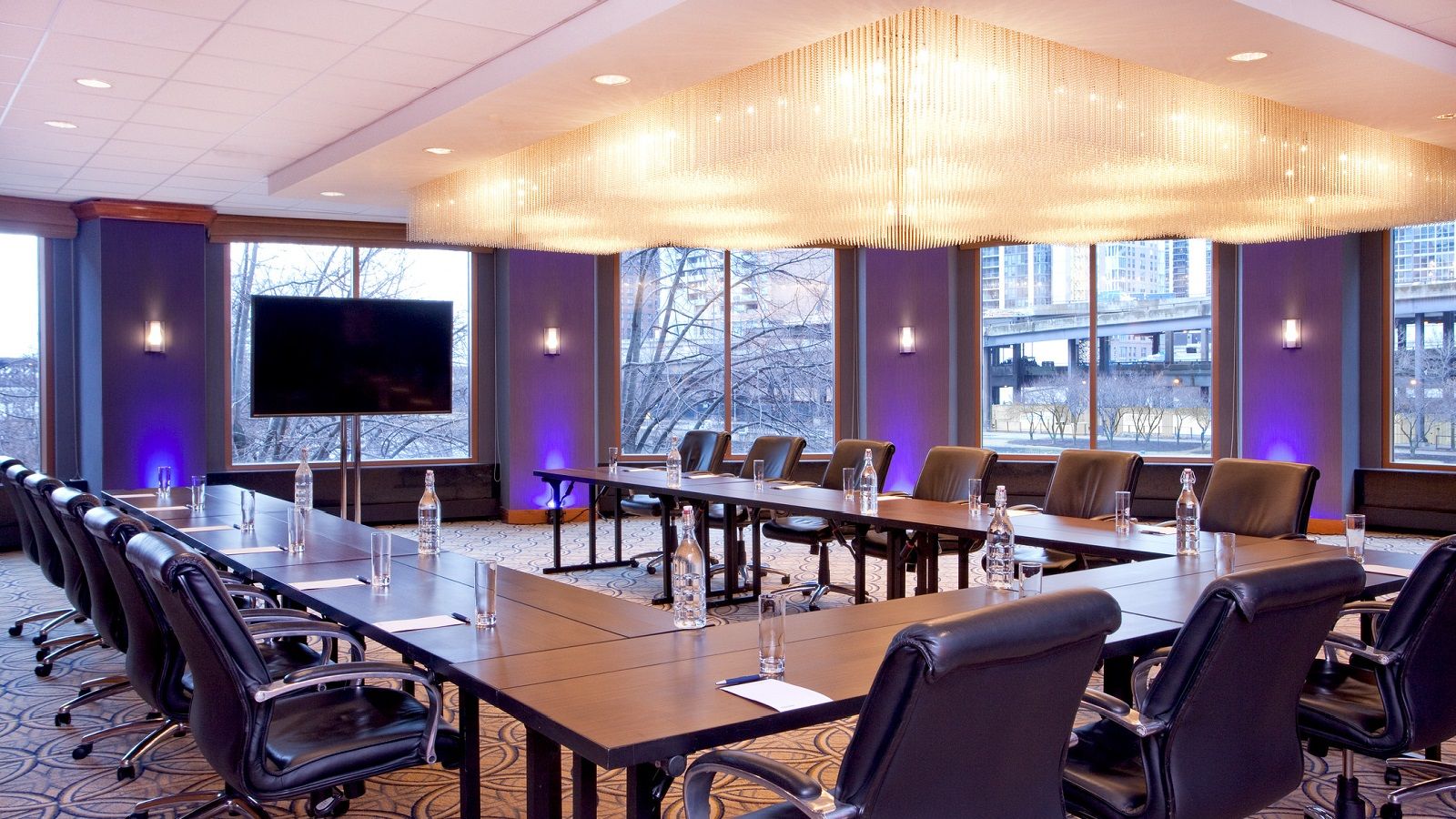 Mayfair Room
This elegant setting overlooking the Chicago River is ideal for intimate gatherings, banquets and receptions.
Executive Boardrooms
The Illinois and Lincoln executive boardrooms provide the perfect setting for business meetings on a more intimate scale.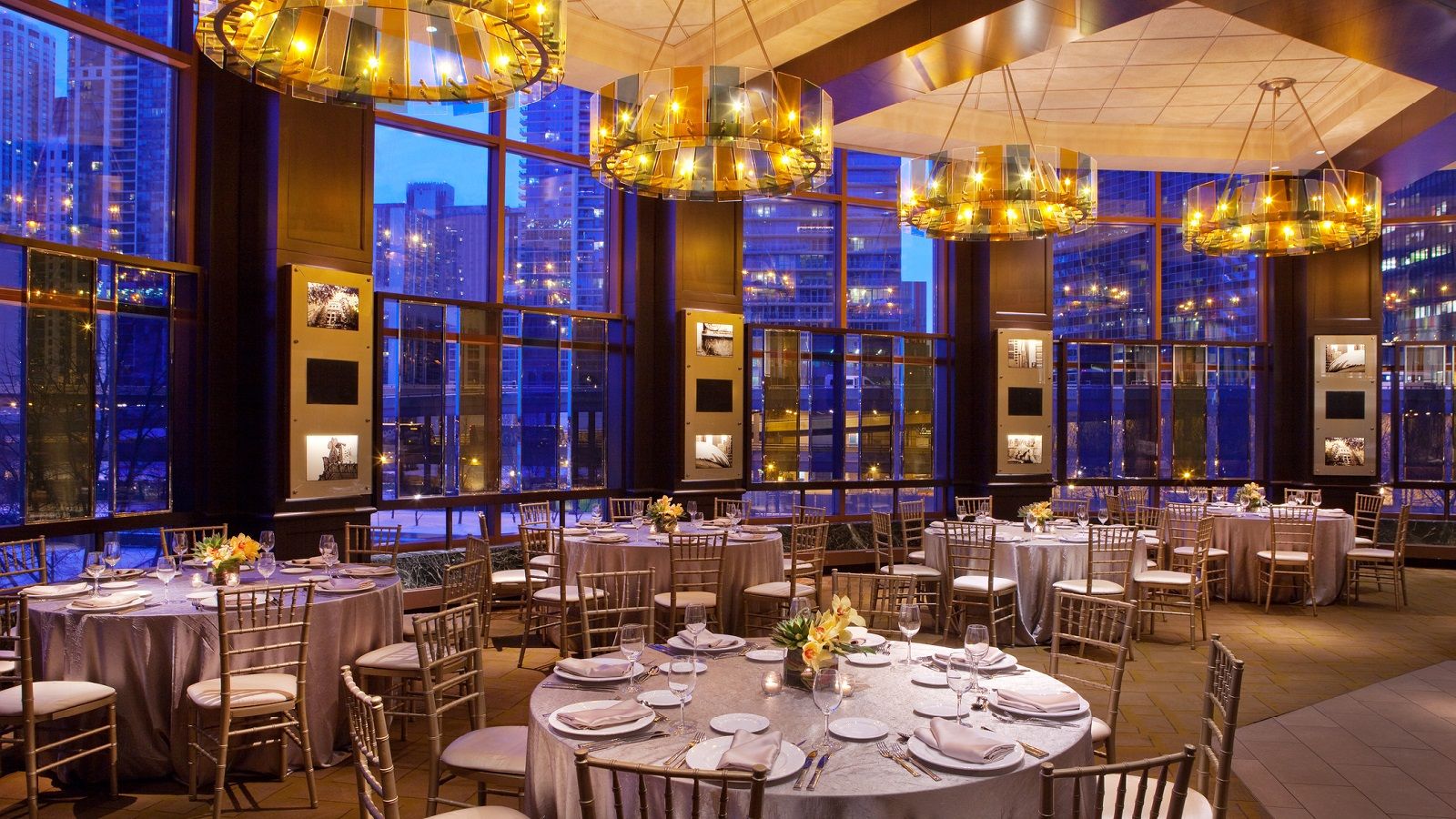 Fountainview Room
The Fountainview Room offers floor to ceiling sweeping views of the Chicago River and Lake Michigan, making it the ideal choice for any special event with a guest list of up to 90 people. Channel Chicago's energy by bringing the excitement and tradition of the windy city into one deluxe lounge with hand-crafted cocktails and specialty drinks, customizable appetizers, and an ambiance second to none!
Riverwalk Hall
Riverwalk Hall offers thirty-five thousand square feet of dedicated exhibit space that is extensively equipped and offers easy freight access.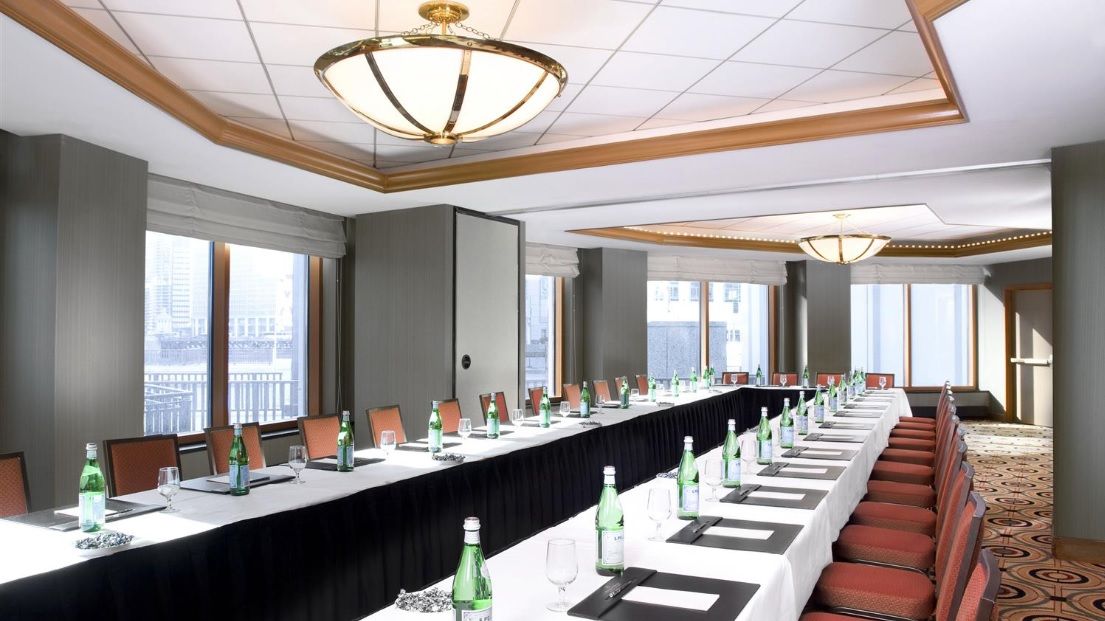 Columbus A & B
Parlors A and B each offer approximately 600 square feet of meeting space overlooking the Chicago River. Ideal for intimate gatherings, small meetings banquets and receptions.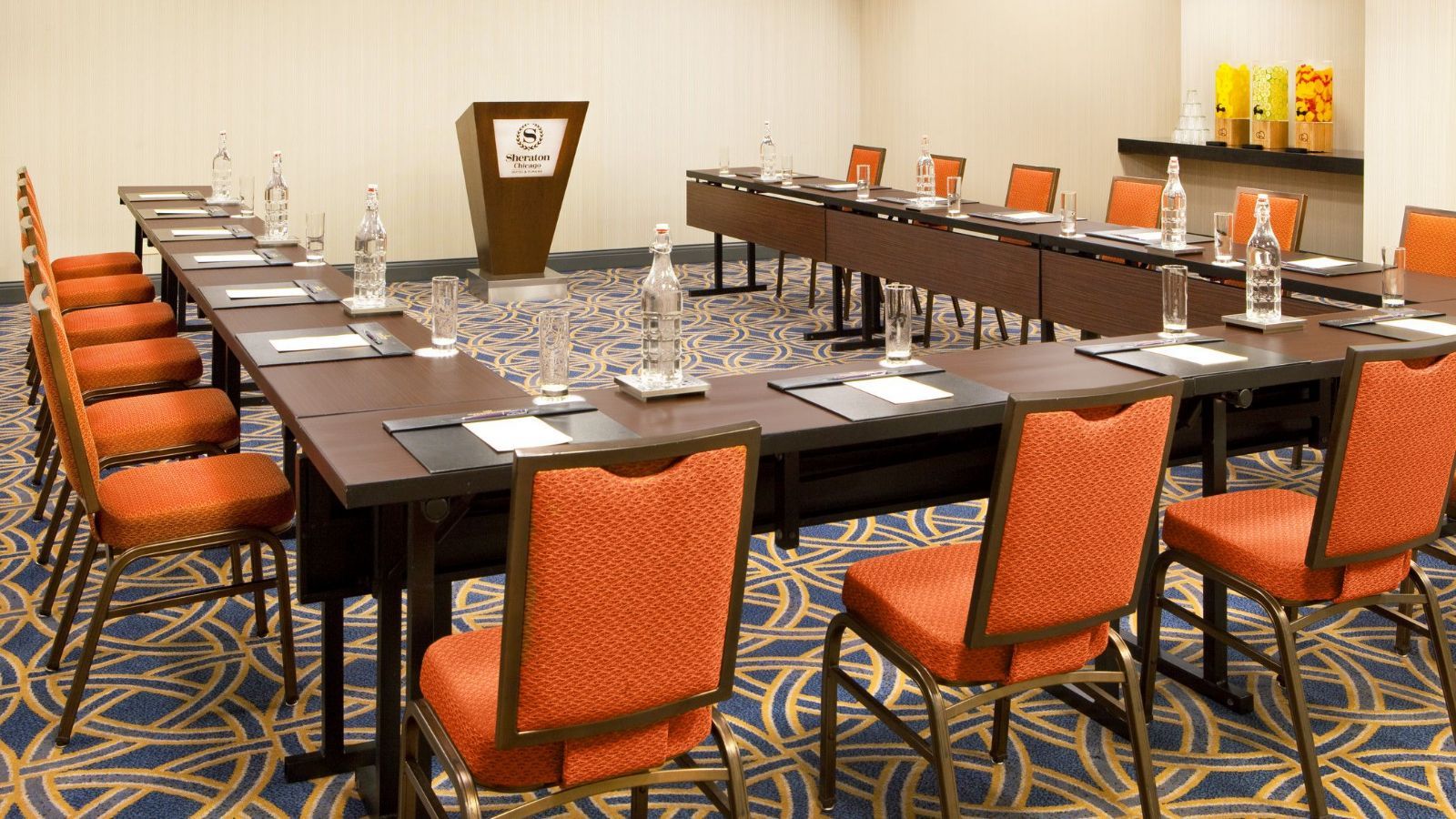 Meeting Rooms
Forty Three uniquely-designed breakout meeting rooms offer the flexibility and capability to accommodate groups of 10 to 4,600.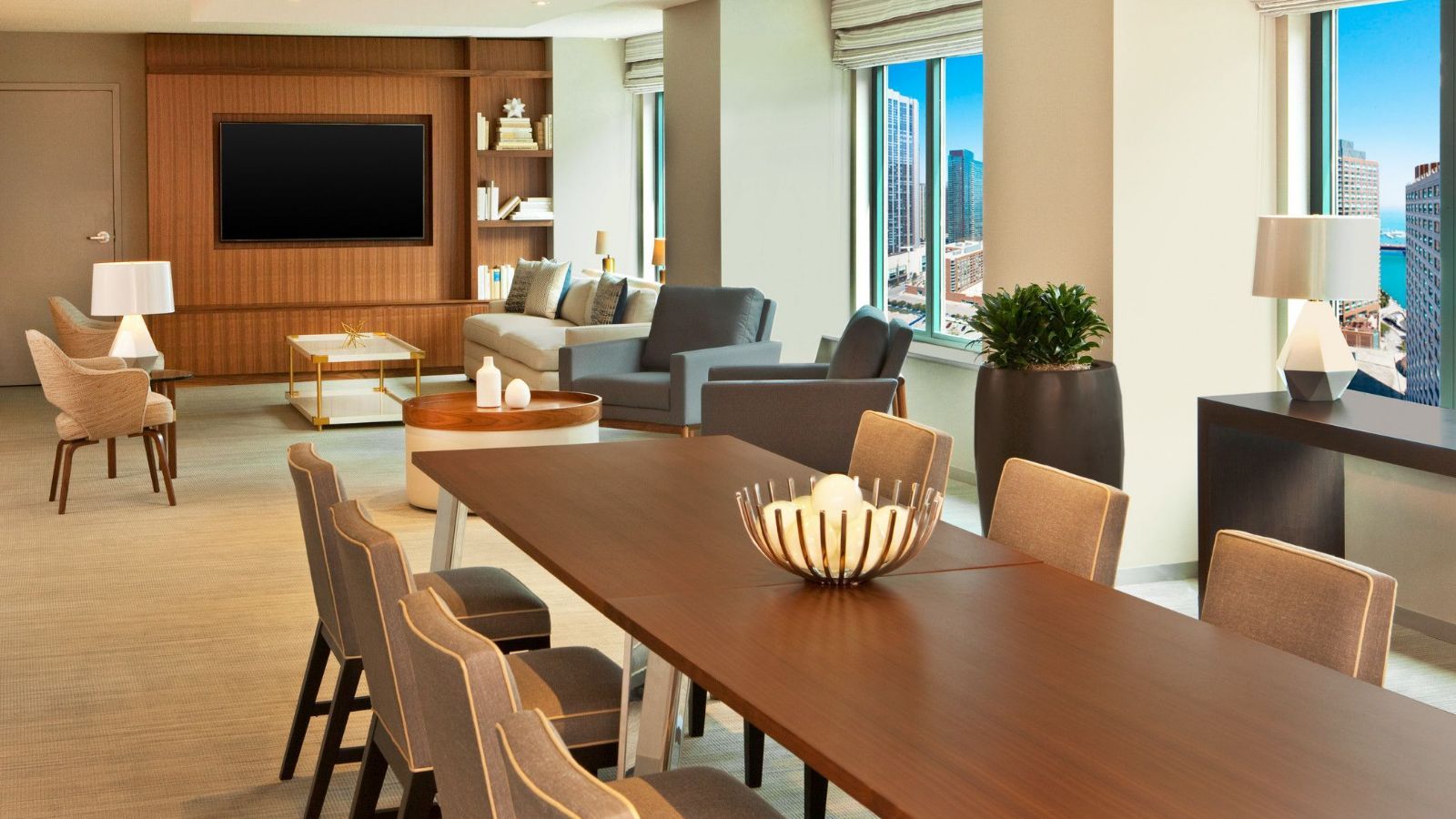 Hospitality Suites
Six richly appointed suites create the perfect environment for entertaining and giving individual presentations.
View Ambassador's Suite floor plan
Sheraton Executive Center
Eleven parlors offer a professional setting for business meetings on a more intimate scale.
DINING VENUES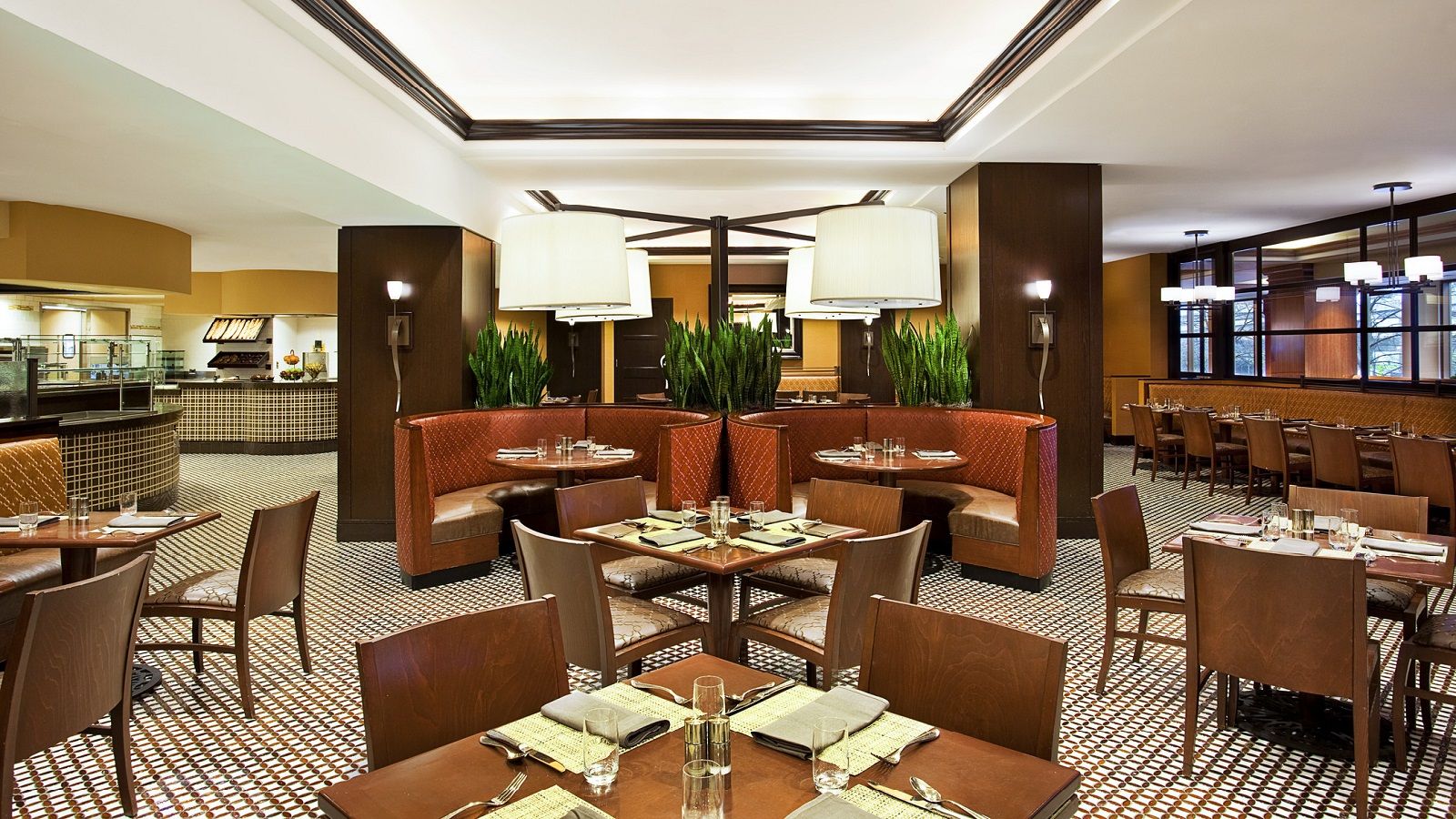 LB's Bistro & Patisserie - The Finishing Room
LB's Private Dining Room, The Finishing Room, is the perfect setting for small meetings, luncheons or other intimate gatherings.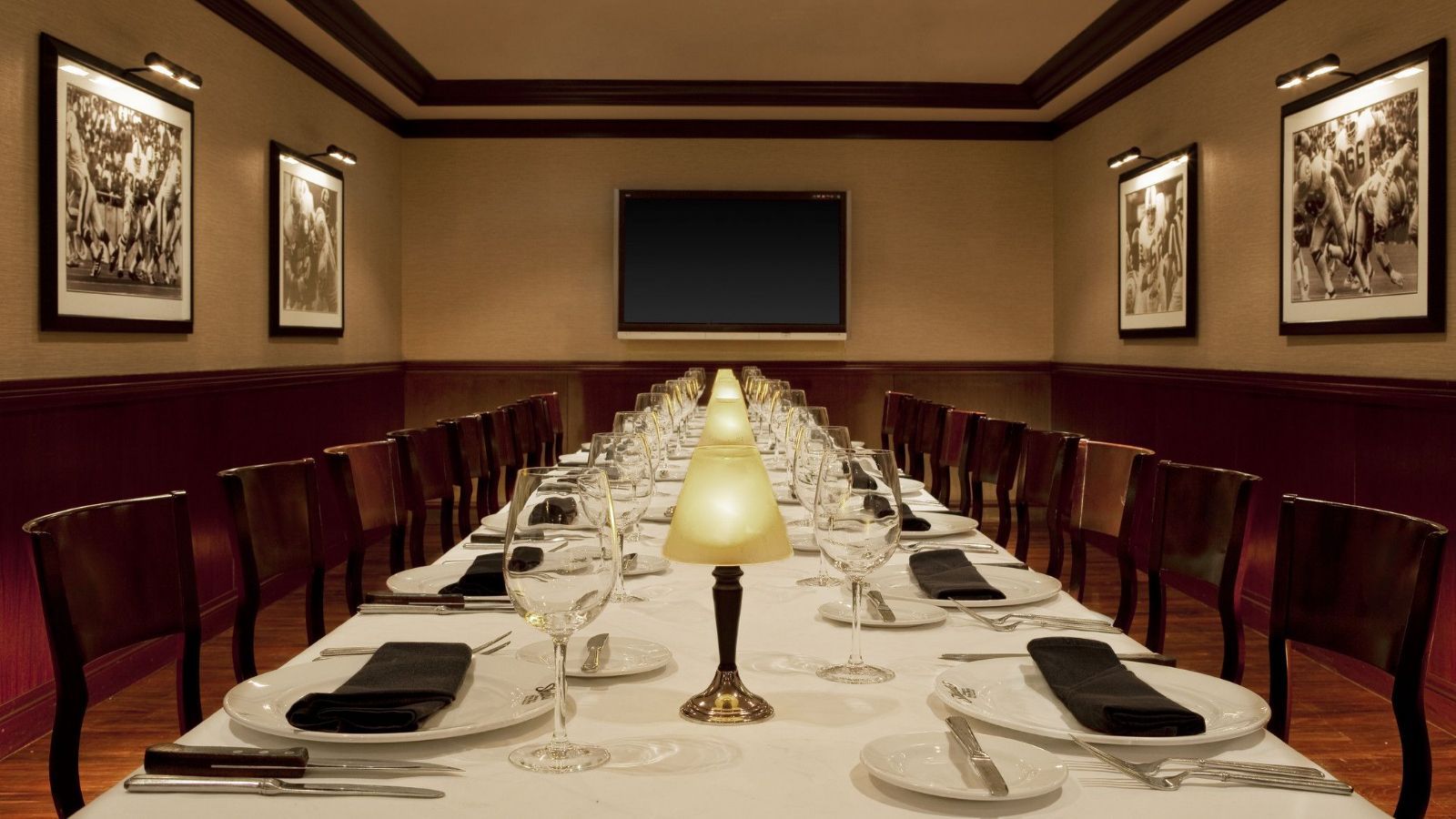 Shula's Steak House
Shula's has catered many "Perfect" group functions. At Shula's, we pride ourselves on serving the biggest and the best beef money can buy. Whether it's a board meeting, client entertainment, a social/corporate dinner or reception, this private area will impress your guests.
For your perfect dining experience, call 312-329-5957.